High-frequency Automatic Sliding Table Fusing Machine (Hydraulic)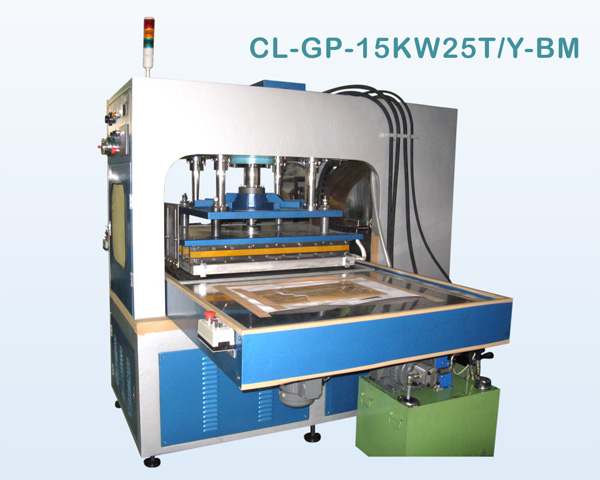 Product Information
Features:
1) Two-stepped hydraulic pressure control with synchronal welding, creasing and cutting in one time to skip the reprocessing procedure through punch machine and die-cutting machine, has more detailed product damage and scratches during handling and saved manpower.
2) Adopt hydraulic system and two-stepped pressure cylinder, can adjust the pressure in course of welding and cutting. The MAX pressure can reach 25T in cutting, and hyraulic pressure system is more stable than pneumatic pressure system.
3) Utilize PLC touch screen control with convenient parameters setting, high precision time-keeping and real-time display of the machines' operating status
Applicable:
Applicable to welding and cutting for blister packaging like PVC, PET, ets, paper
Board for packaging toothbrush and toys and blister cover; and also uesd for
Welding and print plastic box, such as PVC, PET, APET, PETG, GAG and ets.