Microcomputer Fully Automatic High-frequency Welding Machine (producing reflective material products)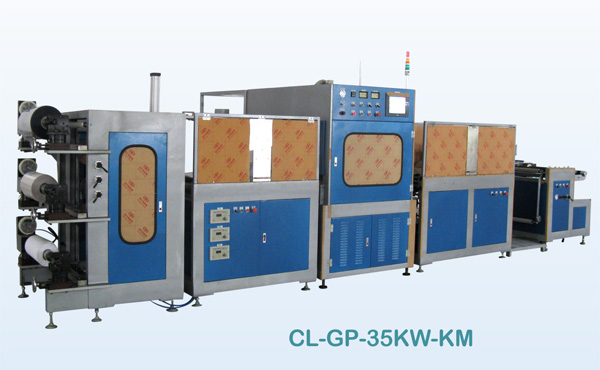 Product Information
Features:
1) Customer-made with three goups of materials unwinding set; strong high frequency output power.
2) Adopt precise servo feeding system for positioning and special cooling device to keep die and the finished product of post-high-frequency cool.
3) Utilize automatic belt deviation-rectifying device to keep the welding line always a straight line, so that the finished products can be winded up through the back winder.
4) Install PLC touch sreen control, super-large 10.4-inch color touch-screen is with easier access to observe the real-time operational status of the machine;
5) With die parameters memory function, can input the normal parameters directly to the machine after replacement of the die, reducing the set up time.
Application:
Applicable to PVC soft material, optical material, continuous creasing and so on.